Bose® Soundbar 500
Bose Soundbar 500. Big sound, small soundbar.
This stylish soundbar is meant to be heard, not seen. That's why we engineered custom-designed drivers to keep the Bose Soundbar 500 almost impossibly thin, without taking away from the acoustic excellence Bose is known for. Measuring only 5 centimetres high, its profile fits discreetly under your TV screen, so you won't even know it's there, until you hear it. And with Amazon Alexa built in, you won't have to lift a finger.
Like the Bose Soundbar 500, it's the little things that make a big difference. It may be our thinnest soundbar yet, but its powerful acoustics fill the entire room with sound you just have to hear to believe. Come and visit us to experience it for yourself.
—————————————————————–
With Amazon Alexa built right into the Bose Soundbar 500, you can control your music, get information, manage your day and so much more.* You have access to everything Alexa has to offer, all without lifting a finger. But what good is Alexa if she can't hear you? Experience superior voice pickup from a custom-designed eight-microphone array that will still hear you, no matter how loud your music is. And an ingenious light bar will help visually indicate when Alexa is listening, thinking or speaking. Plus, it just keeps on getting better. Future software updates will unlock new features.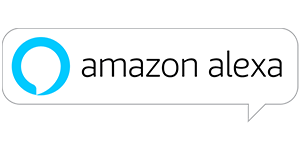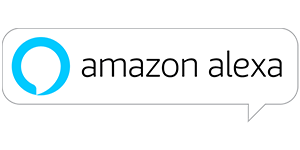 —————————————————————–
Music, Any way you want it.

When it comes to what you want to hear, you have so many options. Play your favourite music services, like Spotify or Amazon Music, over a home Wi-Fi network at the touch of a button. Or use a Bluetooth® connection to play anything from a phone or tablet. And Apple AirPlay 2 is coming in early 2019.
—————————————————————–
Take control of your listening experience.
With the Bose Music app, you can easily browse through all your music in one place and seamlessly jump between stations, playlists and services. Plus, it's another simple way to control the Bose Soundbar 500. Setting up presets with the app is easy, so the music you love is just one touch away. And multiple users can personalise their own experience and content. Plus, the app makes setup simple by walking you through each step.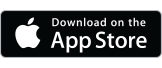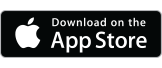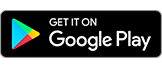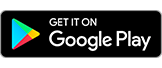 —————————————————————–
Want to kick it up a notch? Add more.
Make the most of your listening experience. You won't believe what the Bose Soundbar 500 can do on its own, but we have more whenever you're ready. Add the Bose Bass Module 500 for more room-rocking sound. It's thunderous bass in a compact, 25-cm cube. Combine it with the Bose Surround Speakers for the ultimate home entertainment experience and feel like you're in the centre of all the action.
More Bass – Add the Bose Bass Module 500
Small sub with unmatched bass for its size to provide rich sound
Connect wirelessly for easier placement
Easy to set up
—————————————————————–
More Spaciousness – Add the Bose Surround Speakers
Compelling, cinema-like, immersive sound
Connect wirelessly for easier placement
Blend nicely into your room, standing less than 11 cm tall
—————————————————————–
More Everything – Add both the bass module and rear surround speakers
Ultimate home entertainment experience
Wireless connectivity to soundbar
Beautiful yet compact system for easy placement
—————————————————————–
Soundbar 500 Details
H.D.M.I eARC (Enhanced Audio Return Channel)
Optical Audio Input
Ethernet Socket
Basic Remote
AdaptiQ Headset
Sizes (CM) H 4.4, W80, D10.16
Bose Soundbar 500
£499.95
—————————————————————–
Accessories
Bose Bass Module 500 £399.95
The Bose Soundbar 500 is a great start, but if you're looking to amp up the performance, just add the Bose Bass Module 500. Designed for the Bose Soundbar 500, the Bose Bass Module 500 takes your music, movies and more to a whole new level. It's thunderous bass in a compact, 25-centimetre cube with wireless connectivity—making it easy to hide, but even easier to hear. Who says you need a big box for big bass? Not us.
—————————————————————–
Adding this bass module to your Bose Soundbar 500 gives you a room-rocking, cinema-like experience. And the setup? Simple. Just wirelessly connect to the soundbar and you'll have premium bass almost instantly.
—————————————————————–
Bose Surround Speakers £299.95
Small speakers. Big surround sound.
You want to hear the car chases and explosions. You want to savour the guitar solos and sweeping verses. You want to be in the middle of all the action—and the Bose Surround Speakers put you there. Designed exclusively to pair with the Bose Soundbar 500 or the Bose Soundbar 700, these unobtrusive rear surround speakers provide sweeping sound that adds to your movies, sports and TV shows.
When it comes to rear surround speakers, the only thing you want to stand out is the sound. Standing less than 11 cm high, the Bose Surround Speakers fit right in with sound that stands out.
—————————————————————–
Adding these surround speakers to your soundbar leads to a thrilling, cinema-like experience. And the setup? Simple. Two wireless receivers accompany the speakers to facilitate a wireless connection to the soundbar. Once connected, you have a premium acoustic setup to complement the powerful performance of the soundbar.
—————————————————————–
Bose Soundbar 500 & 700 wall bracket £34.95
Bose universal remote £49.95
Bose UB-20 II wall / ceiling bracket (each) £24.95
Bose WB-50 slide wall bracket (each) £24.95
Bose UTS-20 II table stands (each) £21.95
Bose UFS-20 II floor stands (pair) £99.95
—————————————————————–
---
Posted in
Bluetooth
,
Bose®
,
Home Cinema
,
Multi-Room Audio
,
New to Spains
,
Products
,
SoundBar
,
Speakers